BUY TODAY AND GET 30% DISCOUNT
New skin guaranteed
Imagine the feeling of having the skin you've always dreamed of: smooth, soft and without itchy regrowth.
Indeed, pulsed light delays hair growth and allows hair to fall out naturally.
If you're not happy with shaving, tweezing, or waxing to remove unwanted hair, Electric Painless Laser Hair Remover may be an option worth considering. Lasers can selectively target dark, coarse hairs while leaving the surrounding skin undamaged.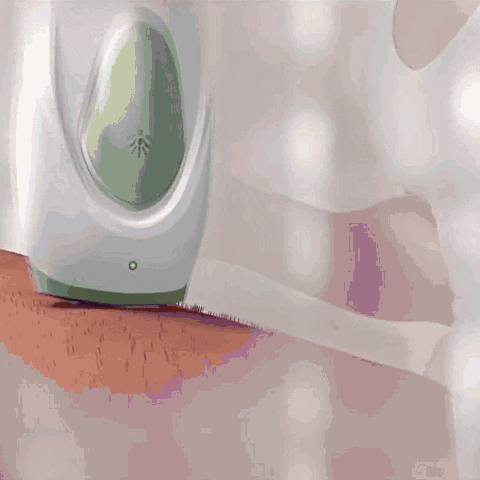 New Upgrade: The hair removal device applies clinically proven IPL (Intense Pulsed Light) hair removal technology, the principle is to emit a strong pulse and be absorbed by the hair follicle melanin, by damaging the hair follicle and achieving permanent hair removal. The number of flashes has also been updated from 500,000 to 600,000. With an LCD screen, you can clearly see the number of flashes remaining.
Two Flash Modes:Two flash mode designs, manual and automatic, are available to meet your needs for different hair removal parts. The manual mode is mainly used for small area hair removal, such as bikini line, armpit, fingers, lips; auto mode can be used for large hair removal areas, such as arms, legs, stomach and back.
Fast & Effective: Clinical data shows that 75% of hair growth was inhibited and the hair became fewer and finer after 4 weeks of using the hair removal device. 95% of hair growth was effectively inhibited and the hair is basically not regrowth after 8 weeks of use. After 12 weeks, you don't have to have regular treatment, just say goodbye to repeated hair loss.